Excellent Specialization
The very best College guaranteed by the Ministry of Education

2007 ~ 2012

Awarded in the National Colleges Teaching and Learining Research Competition by the Ministry of Edcuation for 6 consecutive years

2008 ~ 2013

Selected as the Excellent Executing Institute of the College Educational Competence Improvement Project by the Ministry of Education for 6 consecutive years

2010

Designated as Class A in representative Brand Project

2011

Designated as Excellent Teaching-Learning Institute

2012

Acquire certification of Institute Evaluation
Selected as Best Practice of College Academic Management Improvement
Selected as WCC(World Class Colle)

2013

Approval Department of Nursing for Four-year Bachelor's Degree
Excellent Personality Education Program Certification-CS Education
Excellent Grade in the National Evaluation Center for Teacher Education Institutions(Department of Early Childhood Education, Department of Nursing)
Awarded the Grand Prize of the Donation for Education in

2014

Designated as a certified college for Donation for Education in
Selected as a specialized college of Korea for Educational Competence Enhancement Project in Ⅱ section of multiple industries in
Selected as the Growth Engine College by the Ministry of Employment and Labor

2009

Designated as the Best College of Supporting Employment Expansion Project

2010

Designated as the Excellent College of a Youth Job Experience Program (2010 Deagu, the only one in Kyungsangbuk-do)

2011, 2012

Selected as the Best Case of Work Experience in a Supporting Youth Employment Project

2013

Selected as the Excellent Institution in the field of Youth Employment Center
Selected as the Best College in Achievement Evaluation in the field of Youth Employment Center (Job Young Plaza) out of Youth Employment and Career Support Projects in

2012 ~ 2015

Selected as the Youth Employment Center for four successive years
Cultivating Professional Manpower and Leading a Growth Industry of Next Generation as a Core College of Resign Innovation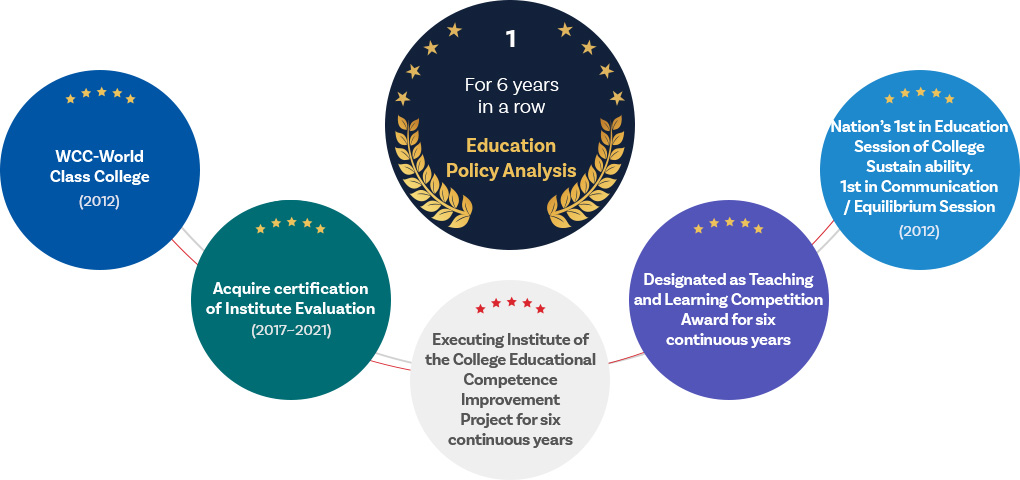 Spacious Digital Campus and Advanced System

Modernized laboratories for actual activities in a wide campus are all prepared to be connected with students' education for practical purposes.
Specialized Practical Education Results

Through characterized and specialized student-centered education, We achieve remarkable results. A nationally recognized organizations acknowledge our college superior competence for training, and evaluating us as a top-leveled college.