Foundation Philosophy
KYUNGBUK COLLEGE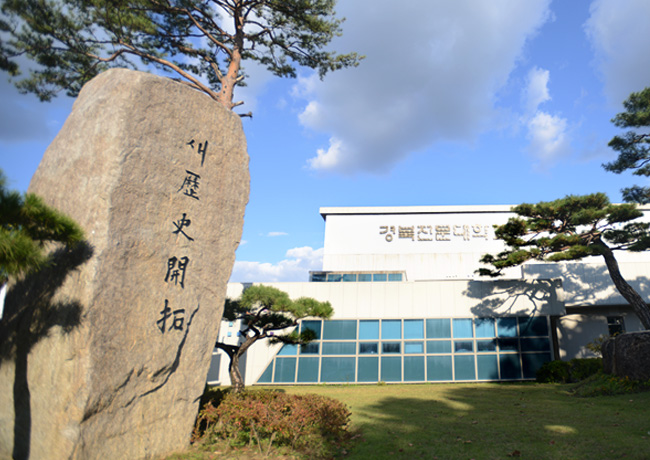 Pioneering a New History
Under the foundation philosophy of 'Pioneering a New History,' Kyungbuk College has the following practical virtues.
First,
We will play the leading roles in the future information society with the spirit of self-reliance to meet
the demands of the global society.
As a creative successor of traditional culture, our college will maximize the effects of occupational education
through the development curriculums and textbooks for improvement of field adaptability with specialization in industries,
and cultivate capable professional technicians through globalization of education.
Second,
We will cultivate creativity for information society to contribute to the local economy on the basis of distinct
local culture.
Located in the originating region of Confucian and Buddhist cultures, our college will learn and develop original information technology
on the foundation of our ancestors' noble culture, arts and scientific civilization and create a permanent residence in the world.
Third,
We will succeed the ideas and values of classical scholars and the spirit of master artisans in this region and
nurture leaders who contribute to the development of human cultures.
We will wisely preserve the traditional ideas and values in this region, study for creation of new values, and actively develop new values so as to
cultivate sound character that will lay down the foundation of future human society.
Fourth,
Fourth, we will refrain from lazy attitude that desires unearned income, promote the value of labor,
and establish sound view on occupation.
We will inherit the diligence and sincerity of our ancestors, and educate the spirit of service and sacrifice to nurture talented people
with sound view on occupation.